I have to say it's the best experience I've had with a provider thus far. Once when I had an issue, the HiPOIONT tech arrived well within the allotted timeframe and was friendly and receptive. He also fixed my issue in five minutes flat. It was quite impressive. The overall experience was efficient and pleasant and a far departure from other companies I've dealt with in the past.

HiPOINT has done a great job of taking care of their customers, in my experience, and has a much more personal feel than large companies. I'm a satisfied customer and highly recommend them. Great job HiPOINT

I have had the privilege of working with HiPOINT for many years and have been satisfied. They are very customer oriented and always want to please their customers. I highly recommend them.

My experience with HiPOINT has been stellar thus far. I think because they are a smaller company they actually care about each customer - at least that has been my experience. Hold times are almost non-existent no matter when you call. Their reps are always very friendly and will work with you on the phone to diagnose your problem find a solution. There have been times they have had to troubleshoot and call us back, and they have never missed a call. Outstanding!

We just switched to HiPOINT and the whole process was quick and painless. Our HiPOINT tech provided excellent service and swapped out bad wiring. Thanks!

Had to have some stuff taken care of and HiPOINT sent over one of their techs. He was incredibly helpful and even helped me solve some stuff unrelated to his visit. I've never had a single problem with HiPOINT since I've started using them.

We just got HiPOINT and I'm excited to try out the high-speed internet. Right off the bat the service team that came to install were great. They were very helpful and answered all my questions.

Wow what can I say excellent customer service again!!! Had some trouble with my wireless yesterday and I called and got an appointment in less than 24 hours!!! Guy came out, was super nice, and found out it was something with the router and fixed it. Took about 10 minutes in all and he was very professional. I continue to be impressed. Also tested my speed and showed I was getting the advertised speed!!! the advertised speed!!!
HiFIBER INTERNET
All Internet providers focus their marketing on bandwidth, and HiPOINT is no exception as we tout the fastest speeds in North America. But the fact is that bandwidth is only part of the picture (and not necessarily the most important part). The full picture includes the ideas of service, capacity, latency, and reliability. And with our HiFiber Gigabit Internet Solution, we deliver on all these fronts.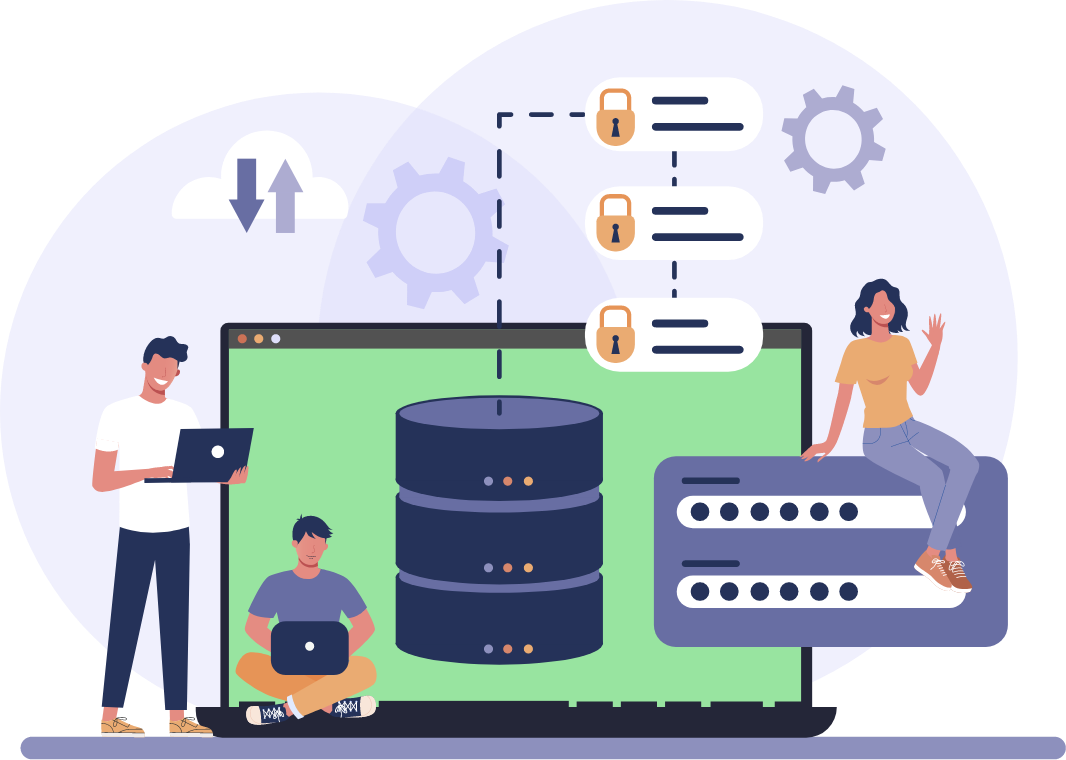 The Fundamentals that Make Fiber Optic King
SUSTAINED Bandwidth
Fiber optic lines are immune from the kind of bandwidth degradation common in copper based or wireless technologies. The simple fact is that light is the fastest and most resilient medium for transporting data, period. Also, factor in that our system is entirely modem-free, which means no more of that "please reboot your modem"! Our HiFiber Internet is as pure an Internet solution as there is.
Capacity – No Data Caps
Our HiFiber Internet has essentially unlimited capacity due to the nature of fiber optic technology. As such, we don't institute any gimmicks like data caps meant to limit usage. Internet is fundamental to how we live today, and HiPOINT makes sure we stay out of your way.
Low Latency And Jitter
Fiber optic to the building (FTTB) with fiber or ethernet delivery to each unit is the gold standard for Internet delivery. The result is the lowest possible latency and jitter possible, which are the true measures of quality when it comes to networks.
HiPOINT EXCLUSIVE
Contact Live Support via Phone, Email & Chat 24/7/365
Unlike many other providers that hide from their customers, HiPOINT makes contacting support easier than ever. We offer our users the ability to contact live support personnel via phone, email and chat, 24/7/365! And these aren't just first level message takers, these are certified IT professionals with broad capabilities to solve whatever issue presents itself. In fact, most of our first line support personel have a masters degree or greater, as well as having multiple technical certifications!
Elite Support Features
Same day on-the-site Support.
In our constant effort to improve our customer experience, HiPOINT offers users same day support tickets. Also, unlike many of our competitors, all our support staff are HiPOINT employees.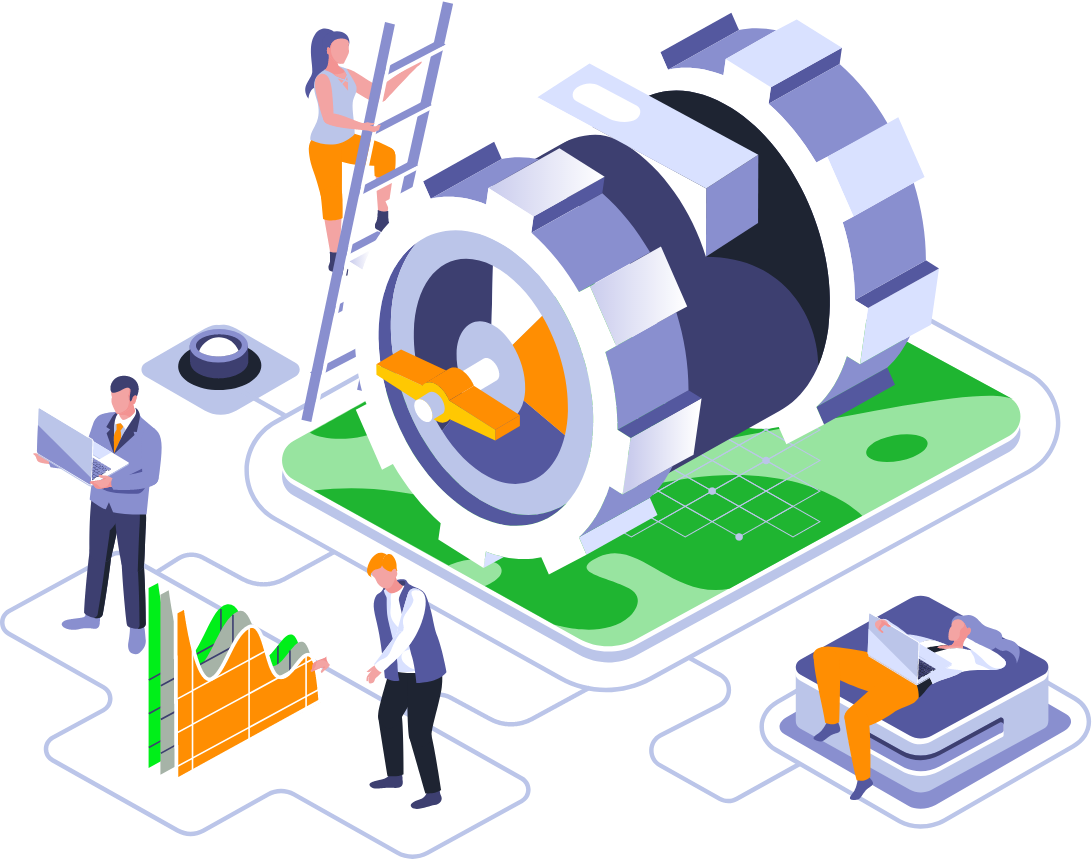 Evening Tickets
HiPOINT offers evening tickets as late as 10pm, M-F. This is a great option for users that work during the day, and find it difficult to arrange time to be present for support tickets.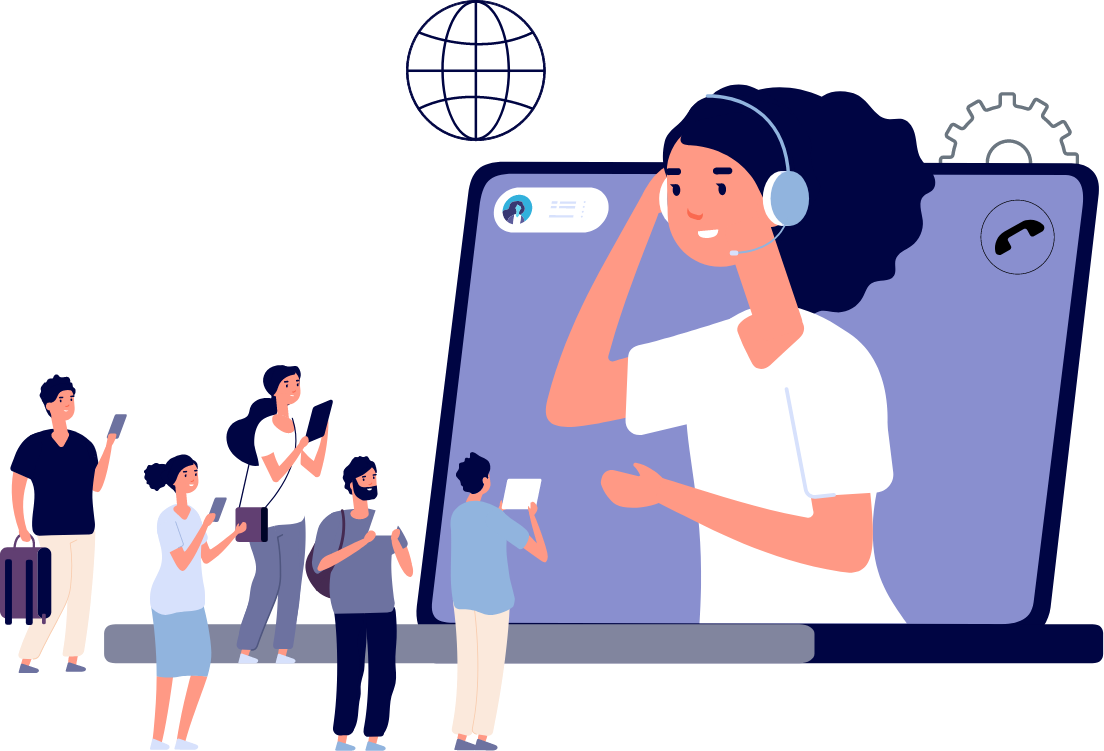 Fast - Track Support for property Managers
HiPOINT provides property managers fast-track support to HiPOINT management and ownership. This keeps senior staff always in tune with building needs and priorities, while streamlining resolution of any questions, issues, or concerns a property manager may have.
Free HiGenius™ IT Services
Every one of our customers gets 30 minutes of free HiGenius IT Support services each quarter! HiPOINT understands that even with great Internet, there are other critical components that need to be working well and this free service is meant to address them. Also, our users may need assistance from time to time with some new tech they purchased, like a smart TV, printer, or Roku device, in which case this benefit can certainty come in handy. 🙂
Free HiGenius™ Lobby Events
HiPOINT offers buildings the opportunity to sign up for our HiGenius Lobby Events, where we send IT Technicians to help users resolve any IT related issues they may have. It's an easy access on-demand approach to IT services in which no appointments are necessary.
Free HiNotify™ Enhanced Building Services
HiPOINT is always looking for ways to leverage technology to enhance our users experience. To that end, HiPOINT developed our HiNotify cloud based application. Our tablet based system streamlines common building functions such as package management, visitor registration, and resident communications. And our innovative touch-free scan-and-go system makes picking up packages and screening guests easier than ever. And it's included FREE for all our buildings!
HiVIDEO
As an AT&T TV, DIRECTV and DISH Authorized Dealer, HiPOINT beats the competition in all key aspects of service from features to customer care to price. And the satellite TV options of today offered by HiPOINT are a far departure from the past; we're talking about master satellite systems with commercial dishes, backed up by streaming technology. Even in the unlikely event of a lightning strike, just switch over to streaming to keep watching! And with the advent of AT&T TV's game changing streaming only solution, you're really talking about the future today!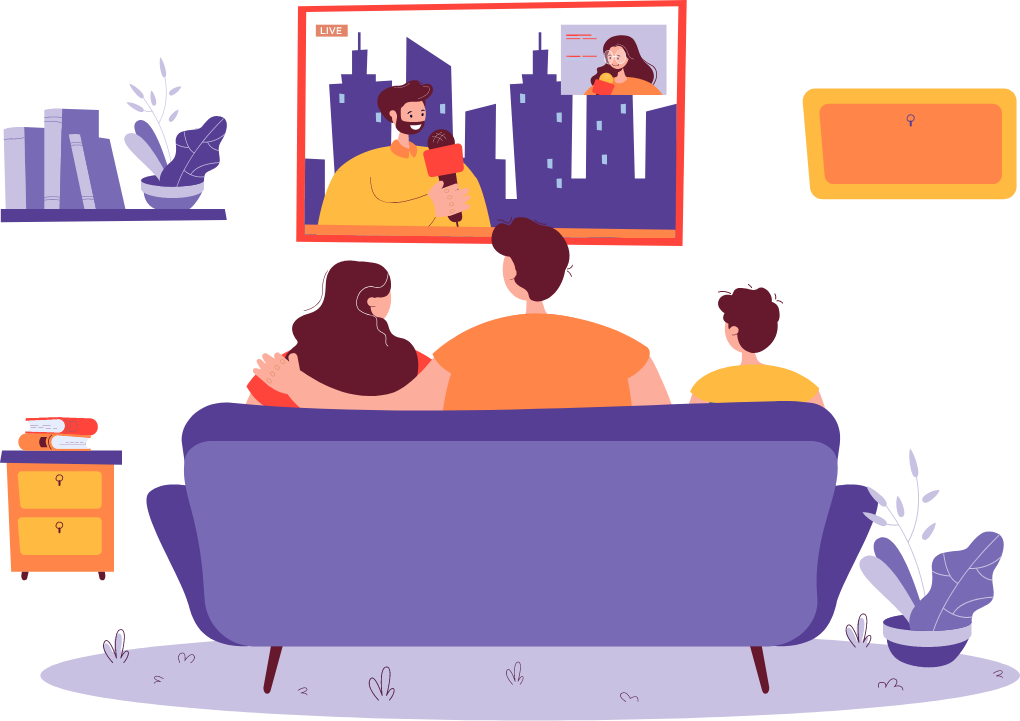 Directv & Dish Network

Our technology background makes us unlike any other cable provider. Our techs are IT professionals, our processes extend to cover the entire user experience, and our performance is ensured by a constant evaluation of key metrics. And while both companies consistently outperform other cable providers in the annual JD Power & Associates rankings, keep in mind that our building installations and superior customer service far surpass what those rankings represent.
AT&T Tv

As an authorized AT&T dealer, HiPOINT is excited to finally have a true streaming alternative to traditional cable for our customers. AT&T TV is an entirely forward thinking streaming product, and is ideal for buildings looking to debulk TV and move to a more a-la-carte model for video services. Unlike other streaming solutions that have limited live content, AT&T TV is modeled entirely off of traditional cable. You can get 120+ live channels, all your locals, regional sports, premiums, and even a cloud DVR. And due to its next-gen nature, you have seamless integration of other popular platforms such as Netflix, Pandora, and Google Assistant.
Building - Wide
Over-the-Air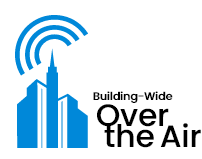 HiPOINT has a great building-wide over-the-air (OTA) option for those buildings that wish to debulk their TV.
HiGENIUS
SUPPORT REIMAGINED
YOU NEED TO UNDERSTAND THE FUTURE...
HiTech Application
Continuing to embrace the future, HiPOINT is moving further towards reducing its carbon footprint. HiPOINT now also provides our technicians with a paperless option for all customer interactions! Our in-house development team created an app specifically tied to our ticketing software to allow for HiPOINT to further decrease its carbon footprint. Simply use your finger to sign for any technician visits, and receive an emailed summary that you can review when you have the time!
SMS Customer Support
As we continue to improve ways to provide support to our customers, HiPOINT customers can now request support by sending a text message to our HiPOINT support text line instead of having to call in. Just text your name and the problem or question you are experiencing to 773-207-5808 and a HiPOINT customer support technician will respond back to you and provide you with the support you need.
A Telling Quote
"The internet will disappear. There will be so many IP addresses, so many devices, sensors, things that you are wearing, things that you are interacting with, that you won't even sense it. It will be part of your presence all the time. Imagine you walk into a room, and the room is dynamic. And with your permission and all of that, you are interacting with the things going on in the room"
Eric Schmidt, Google Chairman - World Economic Forum Panel
A New Way of Working
Pre-Covid it was estimated that by 2020:
50% of small businesses will operate from home
40% of the workforce will be freelance, entrepreneur, or contractors
Over 50% of all employees will work remotely or from home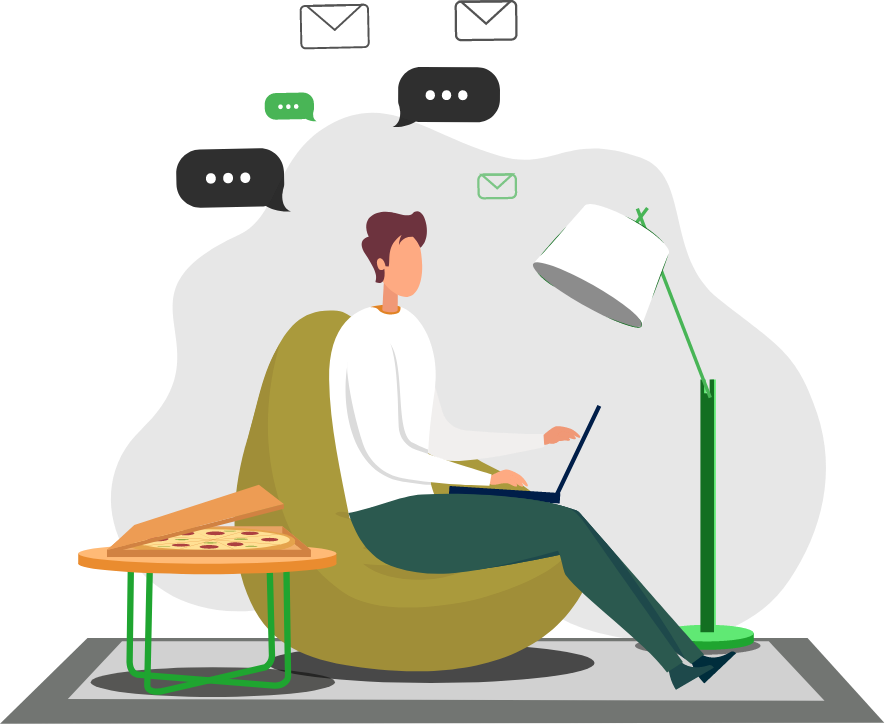 Post-Covid, these numbers are bound to be higher.
...BEFORE YOU CAN FULLY EMBRACE IT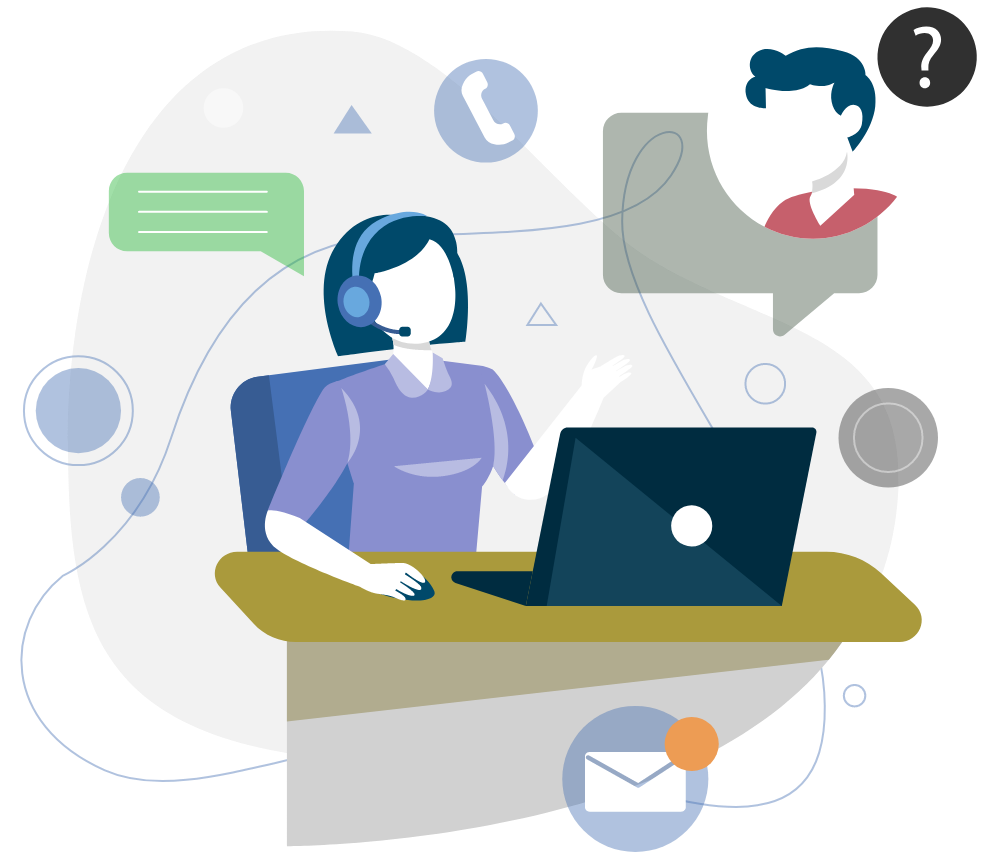 Free HiGenius IT Support
With the explosion of work from home and home based businesses, combined with the exponential growth of IoT (Internet of Things) devices, already exceeding 15 billion, users more than ever need support that goes beyond their connection alone. HiPOINT realized this long ago when we incorporated our HiGenius IT support services into our product offerings. But starting in 2020, HiPOINT went one step further and started including 30 minutes of free IT Support each quarter for every one of our bulk Internet customers. It's customer service beyond the limits, and just another way we demonstrate our commitment…a commitment that embraces the future, always working to adapt to the needs of our customers.
Special Home Business Packages
Even before our virus troubles began, the workforce shift to working from home, and the rise of home based businesses, had already begun. Post-Covid, this migration will only accelerate.
To accommodate this shift, we built specialized HiGenius Support plans that offer cost effective options for business centric services such as website development and management, social media marketing, vpn management, firewall management, graphic design, and business class VoIP phone services.
It's streamlined, cost effective, and another example of how HiPOINT strives to fulfill the needs of our users.
HiNOTIFY
ENHANCED BUILDING SERVICES
A Value -Add Unlike any other
Introducing our innovative solution designed to deliver enhanced building services. Our fully managed tablet based system not only increases your buildings tech profile, but also streamlines key processes that both enhances security and saves time. Our core features center around package management, visitor registration, and resident communications. And our unique touch-free approach, allowing users to simply scan their smartphones to pickup packages or sign in at the front desk, is perfect for our times.
Available Modules
Package Management
Visitor Registration
Notifications
Permission To Enter (PTE)
Work Orders
Document Library
Lease Tracking
Profiles
Certificate Of Insurance Tracking
iOS & Android Applications
Valet
Parking Share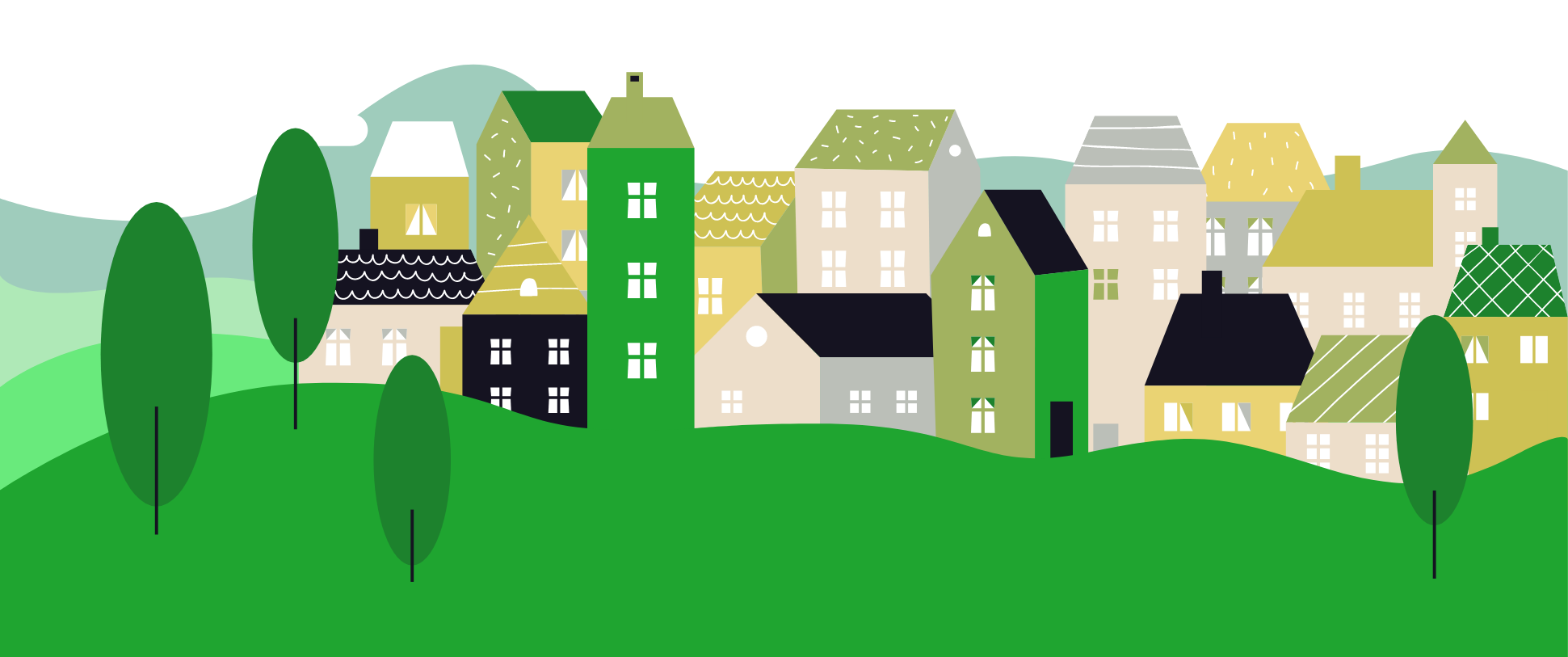 Free for Our
Bulk Buildings
Package Passport

No more package PINS to remember, just scan, pick up your packages and go.

Loop Notification Center

Stay connected. We know time is limited so we created a module that keeps all communications nice and neat in one convenient place.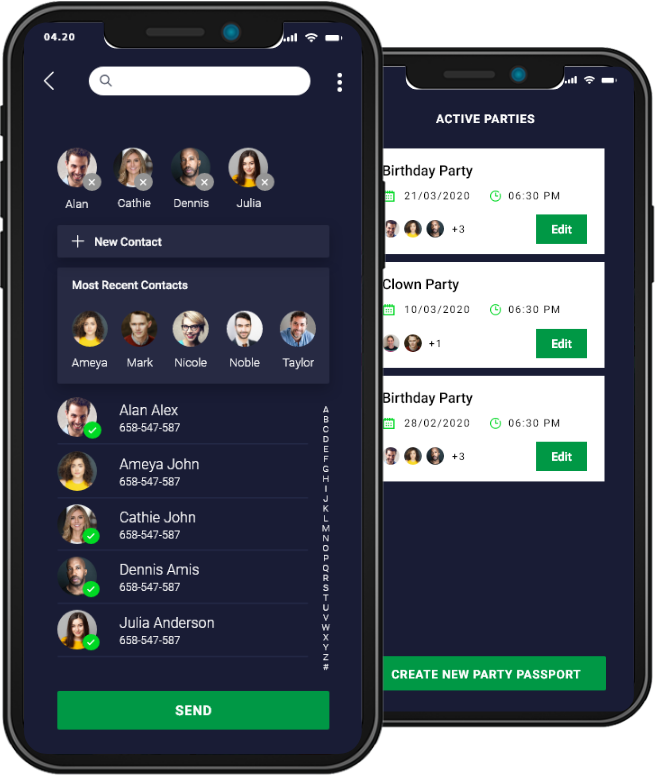 Visitor Passport

Quickly send a Visitor Passport to your guest by selecting them from your contact list.
*Visitor Passports Expire after 1 hour.

Other Great Features

Certificate of Insurance tracker, Document Hub, Permission-to-Enter, Lease Tracking, Profile Management, Work-Orders.
Touchless Package Pick up
& Guest Registration
Use our updated HiNotify App to just scan for pickup, and send your guest Digital Passports, allowing them to sign in with out touching anything.
HiPOINT'S
BUSINESS PLUS SERVICES
Business Growth – done right.
HiPOINT's Business PLUS Services are designed to help local businesses achieve their goals with essential online marketing tools.
In today's Digital Era, it's important to build a more robust online presence, and HiPOINT's Business PLUS Services can help! With reputation management, social marketing, website design, business analytics, and listings management tools, HiPOINT'S Business PLUS Services make it easier for customers to find – and trust – your business in local searches.
To take advantage of this service, or to learn more, click on More Info below!
More Info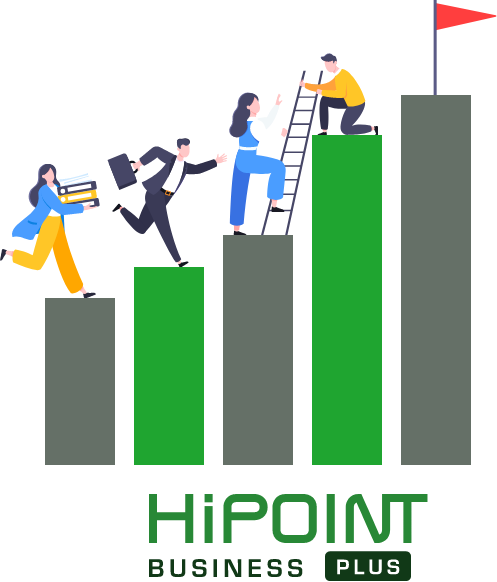 To get a detailed plan, description about
each and every product we offer in market, including the pricing.
VISIT THE STORE
ABOUT US
OUR STORY OUR DNA
The Beginning
When we started HiPOINT over 25 years ago, we were a consulting company of two. Sometime around 2003 we pivoted to Internet, launching our first building in Lincoln Park. In those days dsl was big, and 10Mbps was considered blazing fast. Our biggest competition was AT&T and Comcast, and we promoted our service by standing outside the building distributing flyer's. We did all the installations, and answered customer calls on our cell phones. I think we enrolled like 10 people, and while not profitable from a revenue point, we learned a lot, and those 10 people probably experienced the best customer service they ever had!
Present Day
And since then we've certainly learned a lot. With over 15,000 customers and 40+ employees, we've certainly grown. But more than that we've constantly adapted to meet the needs of our customers, always looking ahead to see what's around the corner. Whether it was integrating multiple video solutions to complement our Internet, or layering on IT support services to help our users, or even developing a software solution to streamline building processes…we're always adapting and looking ahead.
And with our core Internet product itself, after heavily leveraging wireless Internet feeds to minimize costs, we made a big shift in 2017 back to fiber optic lines. Today, over 90% of our customers live in fiber optic fed buildings, some as small as 38 units! It's a formula focused on quality over all else, and one built for today.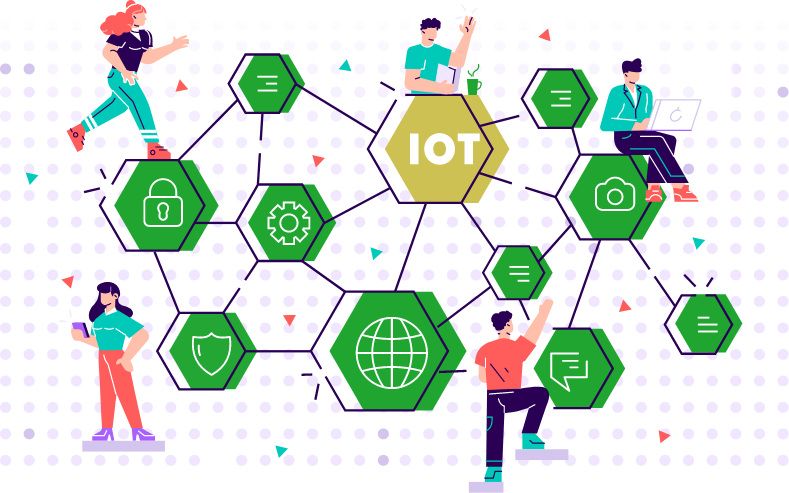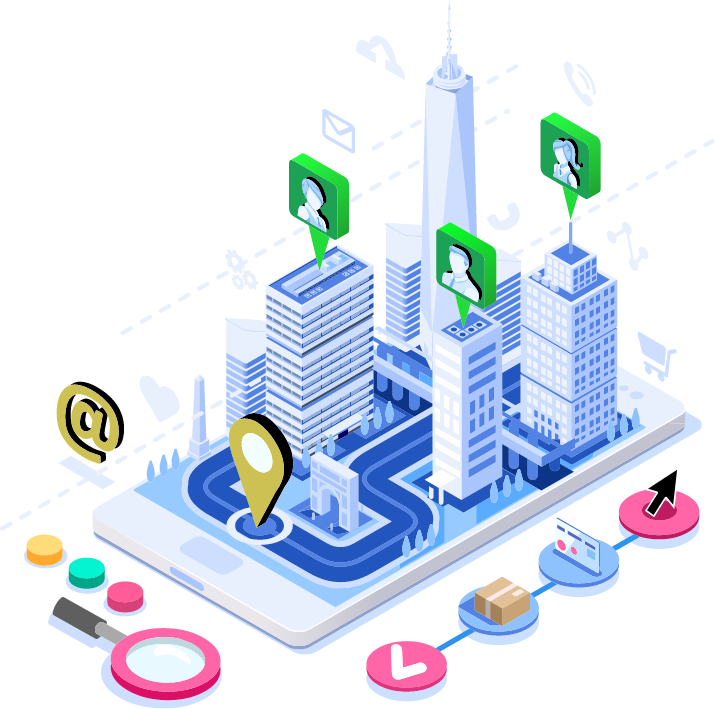 First Fiber Optic Building in Chicago
incorporating all we learned, we launched our first large bulk Internet building. In fact it was the first fiber optic fed residential building in Chicago. It was revolutionary, and it was exciting to be part of something new like that. Ultimately we lost that building to a new player, a wireless Internet provider that offered rates that were unbelievably low…less than $10/unit! For them it was a marketing play, and for us, due to the costs of fiber optic lines, was something we couldn't match. And with regret we lost that client. We also learned a valuable lesson…adapt or die.
What We Strive For
It's nice to grow, to add subscribers, to expand our footprint. We're certainly proud of that. But HiPOINT has never been about increasing numbers or becoming an acquisition target. We know the space we want to be in, and it's not with the big national players. Growth is good, but at some point growth undermines efficiency and customer service. That's why instead of focusing on growth, HiPOINT focuses on value added services, because we want to provide a better alternative to the national players, something entirely different. We want our buildings to be an enhanced digital ecosystem where the foundational Internet service is but a means to an end…and where our support extends into the realm of helping our users get the most out of that ecosystem. That's why we give our HiNotify system for free, and provide free HiGenius IT support, and even offer services to help the home business user thrive. We want our customers to feel special, to feel like they have an edge because HiPOINT is on their side, and that certainly is something worth striving for.
QUALITY DRIVEN
SOFTWARE
DEVELOPMENT
Q-DevEngine
A HiPOINT Company
Q-DevEngine is a Quality driven software development initiative of HiPOINT, a US based technology company with headquarters in Chicago. With 30+ years of experience in the tech sector, HiPOINT is well positioned as one of the premier Managed Services Providers (MSP's), with core capabilities in Internet service delivery, network design and architecture, technology services support, and software development.
With an abundance of software development options in today's global marketplace, HiPOINT built Q-DevEngine as a solution to one of the main issues with offshore development, the lack of quality…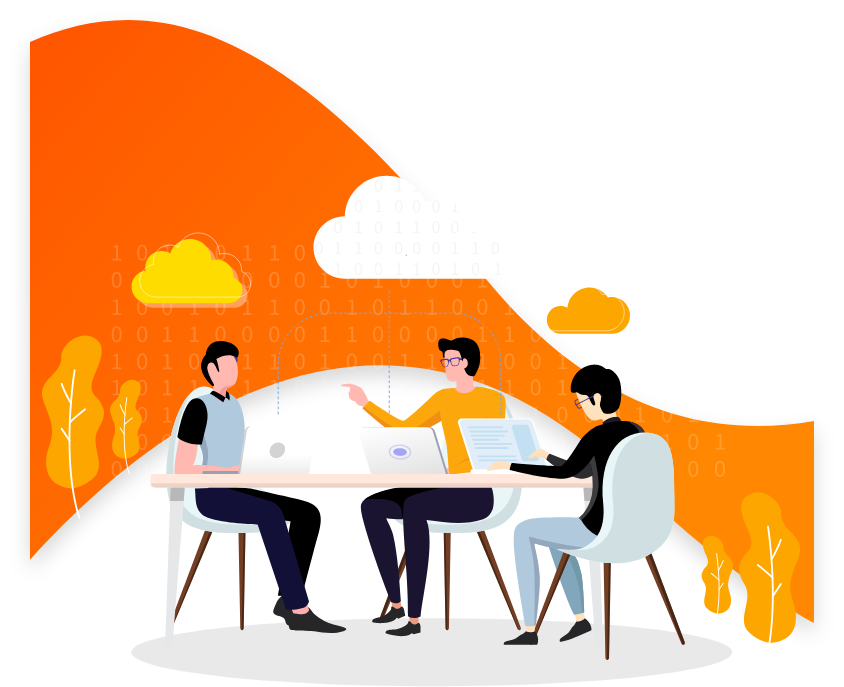 Visit Us
Broad Capabilities from
Productivity to Education
Offer your business with the best assistance for growth.